Summer Savings on JR Paradise!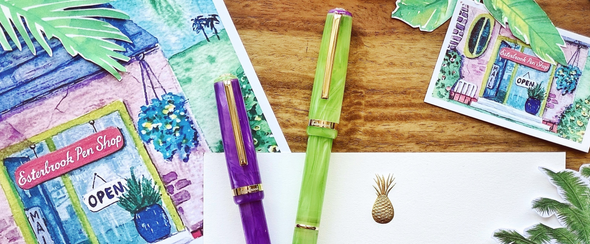 Get ready to make waves this summer with our Summer sale! Dive into the Esterbrook JR Paradise Collection and experience the epitome of stylish writing at an unbeatable price. For all of July, grab your ticket to paradise and get a JR Paradise pen for just $125 (exclusions apply below).
These exquisite pens will transport you to a world of vibrant colors, sleek designs, and effortless elegance. Whether you're jotting down your wildest adventures or crafting captivating stories, the Paradise Collection will be your ultimate summer writing companion. Don't miss out on this sizzling deal - upgrade your writing game and seize the summer with Esterbrook JR!


Note that there is an additional charge applied to promotion for custom nibs.